--> Category: Alix, Gabriel

Gabriel Alix was born in Saint-Marc, Haiti, in November 1930 and died in 1998. He was introduced to Dewitt Peters by Hector Hyppolite, the "grand old man of Haitian art" in 1946.
Alix, Gabriel
1930-1998

Alix was a faithful member of the Centre d'Art for many years, and was one of the acknowledged, premier "first generation" Haitian primitive painters. His paintings, treasured by collectors, depict still life, religious subjects and animals.


---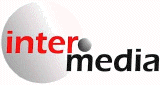 Designed and Maintained by InterMedia,
The Internet Communications Network of Haiti™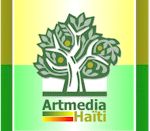 ArtMediaHaïti
Suite 200 - Angles des Rues Grégoire et Chavannes
P.O. Box 16042 - Pétionville, Haiti
Telephone: (509) 511-1314, 557-5290, 403-1130, 401-1626 - Fax: (626) 608-3594
http://www.artmediahaiti.com


[email protected]




---
Service | Contact | Cart-Panier | Home-Accueil
© All Rights Reserved-Copyright©2001-2002 by ArtMedia Haiti-Port-au-Prince, Haiti