--> Category: Kenn, Stephane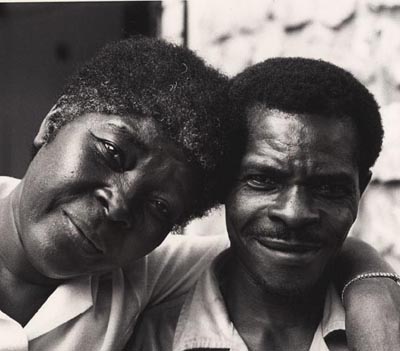 I was born December 23rd 1963 in Morocco of a Haitian mother and Hungarian father.
My sister and I were shuffled around quite a bit in our childhood, probably for the best because it made us very adaptable and broadened our horizon. Nevertheless, there still was a strong Haitian influence thanks primarily to our grandfather Jean Fouchard who was a Haitian historian.

My background in the arts therefore started mainly in the realm of literature and poetry.

I went to school in the States to pursue a career in filmmaking but got sidetracked in Photography. I became a darkroom rat, studied various techniques, primarily 19th century Platinum Palladium printing and received and MFA from the International Center of Photography and NYU.

EXPERIENCE
Twelve years experience as a professional photographer specializing in black and white and Color still life photography, reproductions, landscape, portraiture and public events such as the Tony awards. Photographed extensively in Haiti, the Philippines and Nepal.

ARISTA PHOTO SERVICES New York, NY
Manager and Network Administrator of professional custom commercial photography lab. Design, implement and monitor a network consisting of two servers running Microsoft 2000 Professional and 6 Workstations running Windows and Macintosh operating systems. Perform scanning using Imacon Flextight drum scanner, printing with Fujix Pictrography as well as a variety of inkjet printers. Critical retouching and color correction of images using Photoshop 6.0.

DUGGALL BLACK AND WHITE New York, NY
Custom and exhibition black and white printer for high end traditional and digital photo lab.

WARO CUSTOM PHOTO LAB New York, NY
Manager and exhibition color and black and white printer of high end custom photography lab.

EDUCATION
NEW YORK UNIVERSITY/ THE INTERNATIONAL CENTER OF PHOTOGRAPHY
New York, New York
Master of Fine Art in Photography, May 1993

HOFSTRA UNIVERSITY
Hempstead, New York
Bachelor in Communication Arts
Specialization in Film and Photography, May 1987

PUBLICATIONS and AWARDS
- Aperture. Haiti: Feeding the Spirit, New York, NY. Spring 1991
- Brooklyn Bridge Featured Sculptor article May 2000
- Parenting Magazine. Child Photography Special Issue. New York, NY. June 1998.
- Parade Magazine. Best Friends Photography Contest. First Prize Winner. New York, NY. 1989.


---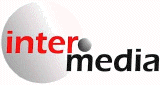 Designed and Maintained by InterMedia,
The Internet Communications Network of Haiti™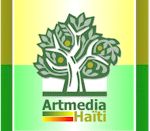 ArtMediaHaïti
Suite 200 - Angles des Rues Grégoire et Chavannes
P.O. Box 16042 - Pétionville, Haiti
Telephone: (509) 511-1314, 557-5290, 403-1130, 401-1626 - Fax: (626) 608-3594
http://www.artmediahaiti.com


[email protected]




---
Service | Contact | Cart-Panier | Home-Accueil
© All Rights Reserved-Copyright©2001-2002 by ArtMedia Haiti-Port-au-Prince, Haiti