--> Category: Chavannes, Etienne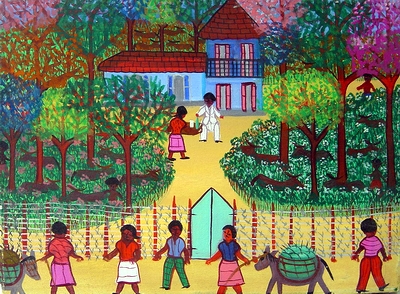 The earthy grace and dignity of ordinary daily living.
Haitian artists seemed to constantly find a way to include the joyfulness of the people in their artistic presentation. Much of the credit for this genre goes to Montas Antoine who revolutionized the idea that joy was to be an essential part of the development of the artists. His Street with Flowers typified that essence with The joy of natural beauty! The joy of art! The unique approach of celebrating beauty in color and with a brush became a popular trend among the artists. Even Hyppolite, who was much more focused on celebrating dreams and legends of the voodoo, found time to paint still life and tributes to Haitian women. In the later generation of artists, great artists such as Prosper Pierre-Louis, Levoy Exil, and Louisiane Saint-Fleurant, would express joy in their painting by celebrating the spirits as symbols of joy.


Quantité:

Quantité:

Quantité:

Quantité:

Quantité:

Quantité:

---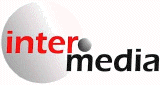 Designed and Maintained by InterMedia,
The Internet Communications Network of Haiti™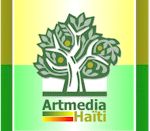 ArtMediaHaïti
Suite 200 - Angles des Rues Grégoire et Chavannes
P.O. Box 16042 - Pétionville, Haiti
Telephone: (509) 511-1314, 557-5290, 403-1130, 401-1626 - Fax: (626) 608-3594
http://www.artmediahaiti.com


[email protected]




---
Service | Contact | Cart-Panier | Home-Accueil
© All Rights Reserved-Copyright©2001-2002 by ArtMedia Haiti-Port-au-Prince, Haiti