--> Category: Denis, Rousseau

His work has been exhibited several times in Tokyo and Paris.
Denis, Rousseau
1962-

Rousseau Denis was born on June 26th in Jacmel, where his father was a farmer before immigrating to New York. Denis came to Port-au-Prince at a very young age and attended school until the seventh grade. He began his interest in painting at the age of 13 visiting galleries and museums. Then at the age of 20, his professional career started without any formal training.

In 1992 his work was exhibited in a group show in London with artists from different countries. He has also exhibited his work several times in Tokyo and Paris.


---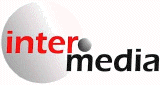 Designed and Maintained by InterMedia,
The Internet Communications Network of Haiti™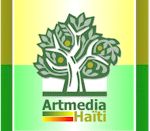 ArtMediaHaïti
Suite 200 - Angles des Rues Grégoire et Chavannes
P.O. Box 16042 - Pétionville, Haiti
Telephone: (509) 511-1314, 557-5290, 403-1130, 401-1626 - Fax: (626) 608-3594
http://www.artmediahaiti.com


[email protected]




---
Service | Contact | Cart-Panier | Home-Accueil
© All Rights Reserved-Copyright©2001-2002 by ArtMedia Haiti-Port-au-Prince, Haiti