--> Category: Gracia, Joseph

Gracia, a Priest, is a self-taught painter.
Gracia, Joseph
1977-

Joseph Gracia was born in Grande Riviere de l'Artibonite on April 17th. There he went to elementary school and transferred to "Frere de l'Instruction Chretienne". He joined the Centre d'Art in 1977 with the aid of Damien Paul. Gracia is a self-taught painter. His day job is a Priest. He paints landscapes and scenes of everyday Haitian life with a wonderful luminescence.


---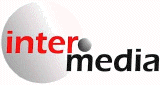 Designed and Maintained by InterMedia,
The Internet Communications Network of Haiti™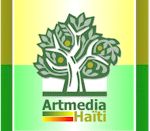 ArtMediaHaïti
Suite 200 - Angles des Rues Grégoire et Chavannes
P.O. Box 16042 - Pétionville, Haiti
Telephone: (509) 511-1314, 557-5290, 403-1130, 401-1626 - Fax: (626) 608-3594
http://www.artmediahaiti.com


[email protected]




---
Service | Contact | Cart-Panier | Home-Accueil
© All Rights Reserved-Copyright©2001-2002 by ArtMedia Haiti-Port-au-Prince, Haiti